Past Celebrations: Pictures and Archives
Who needs bacon on a burger when you can have salami?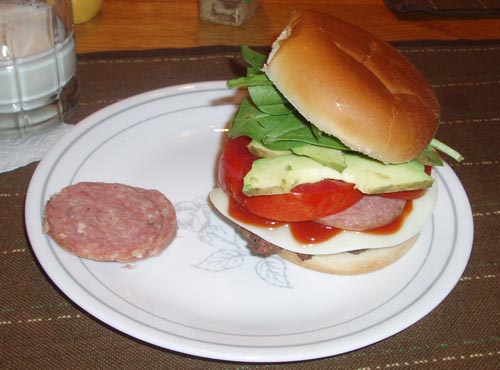 Salami Day is fun for the whole family!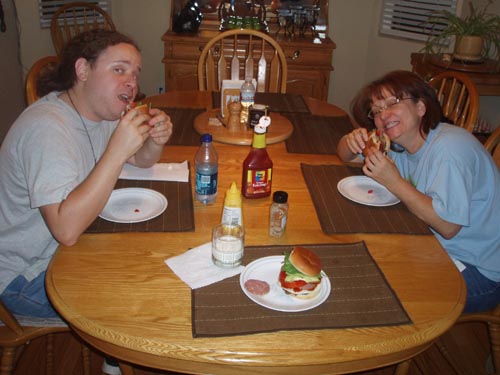 Cheesesteak with salami, yum!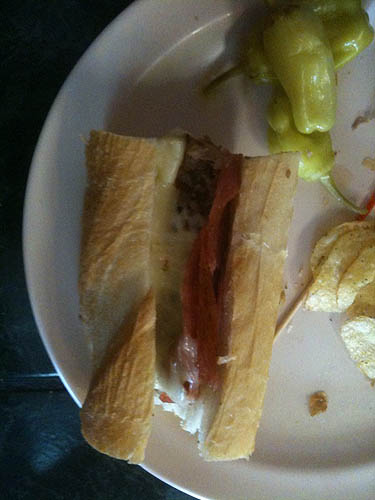 Thumbs up for salami!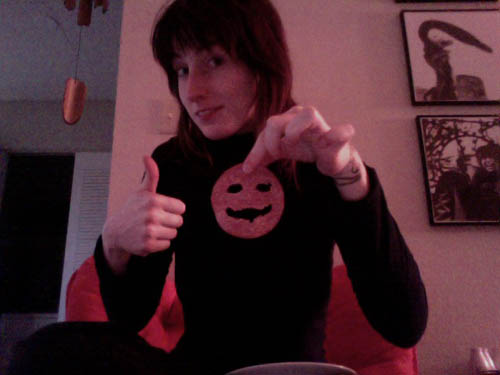 A group of us in Richmond, VA went out on the town for Salami Day to Patrick Henry Pub and Grill, whereupon much salami was eaten. Along for the ride were the party favors, aka a little plush salami for everyone.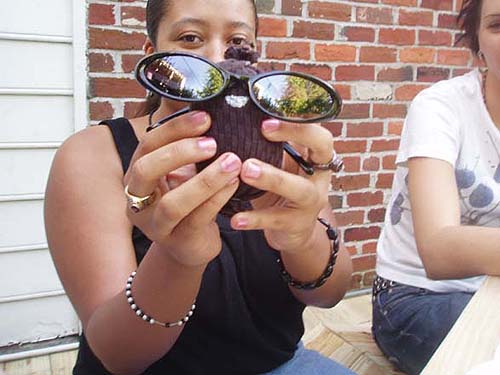 Much meat was consumed that evening, be it in sausage form or salami form!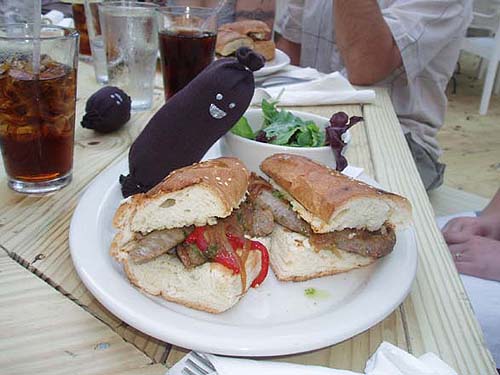 Some of us added on salami to sandwiches that didn't initially come with it, making them that much better. This delicious sandwich was actually vegetarian until a few slices of salami were deftly stashed away inside!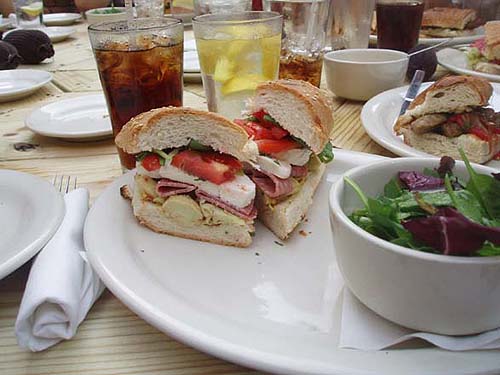 And what better to top a burger with then salami?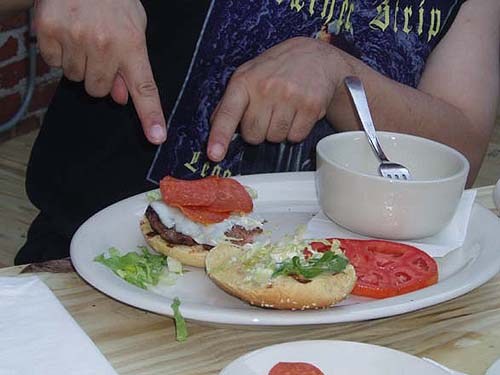 Here's a nice shot of everyone's salami-intensive sandwiches, plus some plush salamis frolicking about.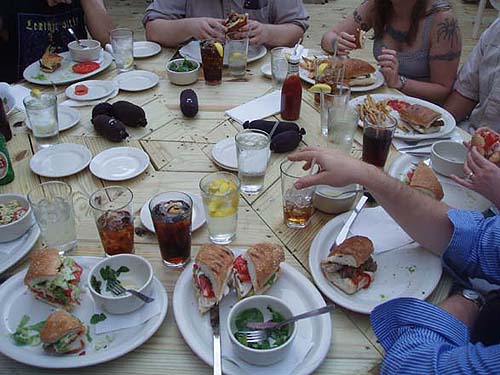 A group shot of the richmond chapter of the Salami Appreciation Society!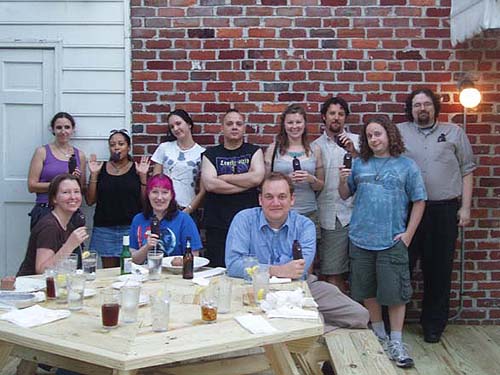 One of our founding members also did a brief interview about Salami Day with Good Day Sacramento!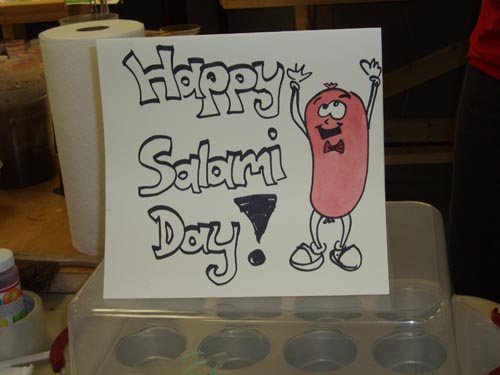 Everyone loves a good piece of salami!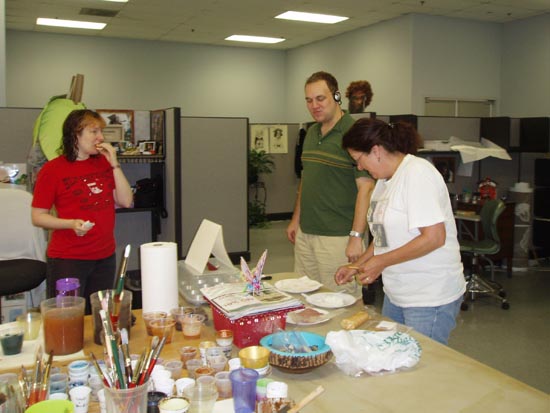 A jumbo salami and cheese sandwich!